For the last 3 months, I've been working on VaccinateCA, a community-driven organization that discovers and publishes COVID-19 vaccination sites in California. There are many vaccine site and vaccine appointment aggregators, with different scopes and goals. VaccinateCA.com has the most complete list of vaccination sites in California. There's a lot I could say about contributing to VaccinateCA and the vaccine rollout, which I'll hopefully cover one day when I have more time.
VaccinateCA is powered by extensive phone calls, and online research, to track the ground truth of things. This means I've been extremely aware of the current and upcoming state of things, and I've noticed a large gulf between myself and most members of the public.
On April 15th, California moves to age 16+ eligibility (I.E. "everyone who the current vaccines have been sufficiently studied in and approved for").
Vaccine eligibility has been complicated in practice. Counties are supposed to follow the same eligibility policy, but many have expanded eligibility early. Many less populated counties expanded eligibility to 16+ several days in advance, and both San Francisco and Santa Clara moved to 16+ earlier this week I'm a Santa Clara resident, and I just received shot one this morning.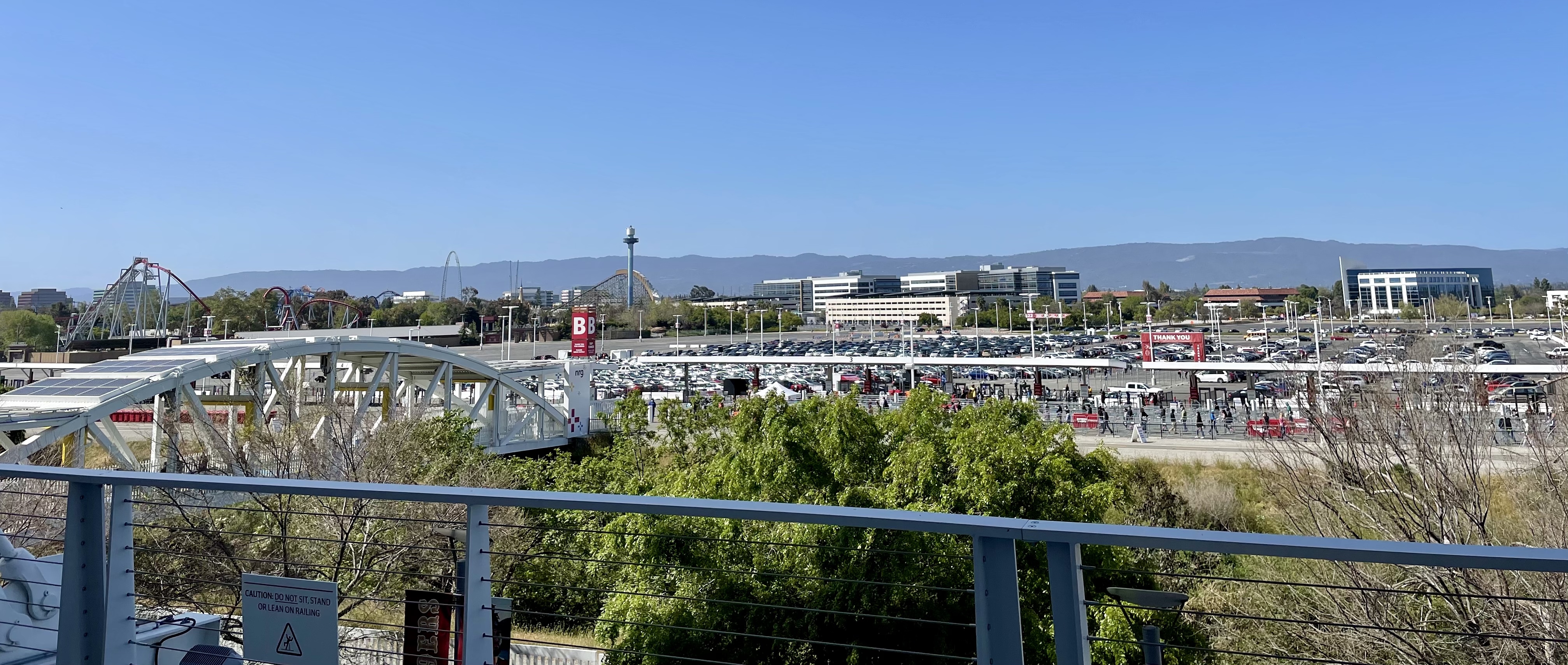 If you live in such a county, you can already book an appointment. As of "very soon" (many policies and websites probably won't update at midnight), anyone in any California county can make an appointment. But… here's the fun catch. Not everywhere. Not right away, at least. It's probably going to take a few days for the long tail of slow providers (pharmacies, hospitals, etc) to catch up. So far, county/city run vaccination sites tend to follow new policies immediately, since they have a tighter connection to policy setters. Major pharmacy chains are a little slow, but they have experience at this point handling eligibility changes across many states.
Now that eligibility policies are less of a concern, it's easier, but still often challenging, to get an appointment. SFGATE published an article on how people got appointments, which seems reasonably representative of people I've helped or spoken with. (VaccinateCA also got shouted out as a frequently helpful resource, which was really cool feedback to hear).
It's going to take time (likely months) before all Californians can get a shot. Be patient. Be kind to people who have to deal with anxious and frustrated people all day.
Also, before you sit and refresh web pages all day, take a moment to think about vaccine access (who can realistically get a vaccine is not the same as who is eligible for one). Given websites, social media and various notification system, complex forms, and so on, vaccine access skews more heavily towards people who can navigate the system. That means people with technology access and savvy, people fluent in English, and people used to navigating bureaucracy (patio11 introduced me to the term "professional managerial class" which is a term/concept that's hard to ignore here). Don't hold out on getting a vaccine because you think other people deserve it first (shortages of supply and shortages of demand can exist in proximity, plus getting vaccinated has a knock-on effect of protecting vulnerable people around you). Do make sure people you know and people in your community know how to get a vaccine, and have help if they need it. Consider helping with community outreach programs, or an organization such as Vaccine Fairy. And… maybe don't refresh and race people in the same appointment portal all day long if you're comparably low risk?
That all said, there's a few resources that I recommend:
Sign up for MyTurn, California's main scheduling system. It lets you book appointments at many, but not all vaccination sites.
Use VaccinateCA.com, or search "covid-19 vaccine" on Google Maps (which VaccinateCA helps populate) to see where vaccination sites are. This helps highlight "unexpected" vaccination sites, such as independent pharmacies, community organizations, and so on.
Check VaccineSpotter.org for aggregated appointment availability across multiple pharmacy chains. VaccineSpotter is nationally-scoped.
Check your county's website for supersites, pop-up sites, and (often) links to other resources.
Check pharmacy chain websites - you don't need to contact, say, that Walgreens on the corner specifically.
If you're a Twitter user, I've been very loud there about vaccine access, and will continue to be.
Look after yourselves and one another.